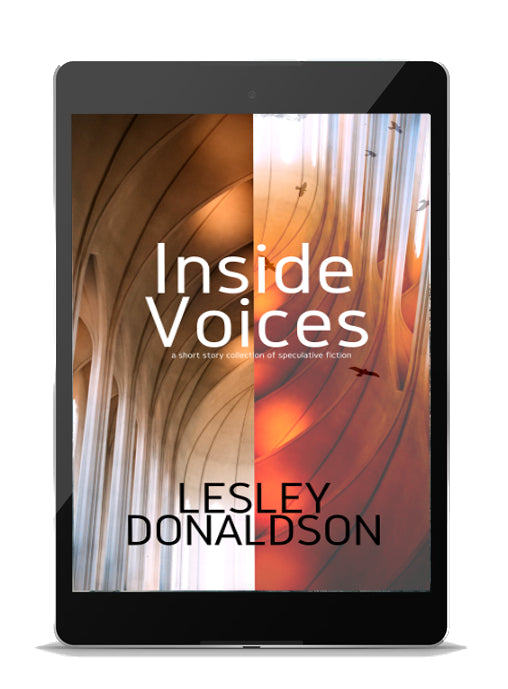 FREE eBook "Inside Voices" - speculative fiction short story collection
$0.00
What would you do if you were clinging to life in a tree during an alien invasion? Can Medusa find a job? How did two princesses use magic to found the Frankish empire? In her first collection of speculative fiction, Lesley Donaldson invites you to escape into her mind where she plays with reality in both light and dark short stories and flash fiction FOR FREE.
Available in eBook format only.
AMAZON https://amzn.to/2HmMZ2G
KOBO http://bit.ly/KoboInsideVoices
 
Lesley's first collection of stories is full of twists and turns that delight and shock. There's a little bit of something in here for every fan of speculative fiction. Mermaids, elves, and dragons share these pages with new characters and creatures of Lesley's imagination. And the next time you come across a puddle, you might want to turn back after reading "A Quick Run."

"Inside Voices" also features a preview of her debut fantasy, "The Queen's Viper," which was a 2016 Kindle Book Awards Semi-Finalist.
Inside Voices was edited by Jennifer Albert of the award-nominated PodCastle podcast.
Full disclosure: this site uses affiliate links on certain products.