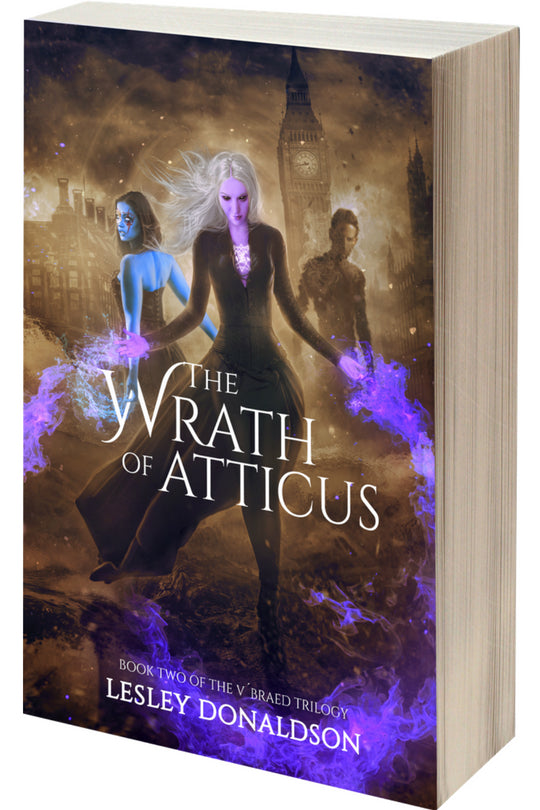 AUTOGRAPHED "The Wrath of Atticus" paperback (Lesley Donaldson)
$19.99
Immortal anti-hero Viper may have forgotten her past, but it's about to catch up with her. Grudgingly obligated to help mortals prepare for a prophesied war, Viper's torn between helping her allies and pursing her own selfish interests.
Fractionary visions reveal that the mysterious Atticus has hunted Viper since the Iron Age, when Viper aided in Queen Boudica's rebellion against invading Romans.

Before Viper uncovers the truth about Atticus, an assassin arrives from Veyandra, the Otherworldly home she has never seen. He gives her a warning she can't ignore. Viper must choose her path before new enemies determine her untimely fate on the summer solstice.
This book is the second book in the V'Braed series by Lesley Donaldson, which begins with The Queen's Viper. Add the autographed paperback to your bookshelf!
ISBN 978-0-9937823-5-0 (paperback)
440 pages, 6x9 trade paperback