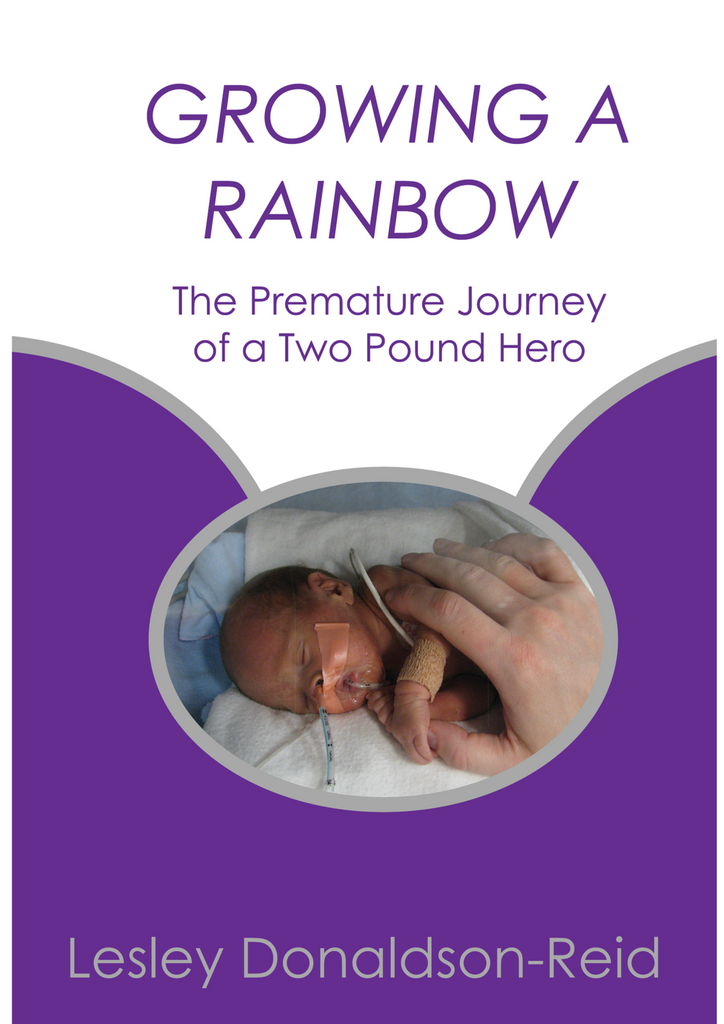 eBook: Growing A Rainbow
$9.99
In the honest and gripping narrative within Growing a Rainbow, Lesley Donaldson-Reid recounts the perilous journey of Baby Torran, who arrived three months early and weighed less than a pair of running shoes.
Witness through her eye as Baby Torran fights to for his first breath and against the staggering impacts of his premature birth. Lesley's passionate words brings hope to parents of preemies as she raises awareness about this unexpected outcome of pregnancy. This must-read is a true love story for everyone who cherishes children.
eBook only:
AMAZON https://amzn.to/2DAc8Tn
KOBO http://bit.ly/KoboPreemieBook
"I've met many real-life heroes and Lesley ranks right up there with the best of them. Her courage is inspirational and you'll never forget her family's journey."
-Mark Ellis, Co-creator of Flashpoint (CBS/CTV)
This book is a fundraising venture for the Canadian Premature Babies Foundation. So far, Lesley has raised $2500 thanks to the generous purchases of this memoir. Please consider lending your support to Canada's smallest fighters and their families.
Growing a Rainbow is also available as a signed paperback.
Purchases are processed by the digital distributors listed above.
Full disclosure: this site uses affiliate links with some products.