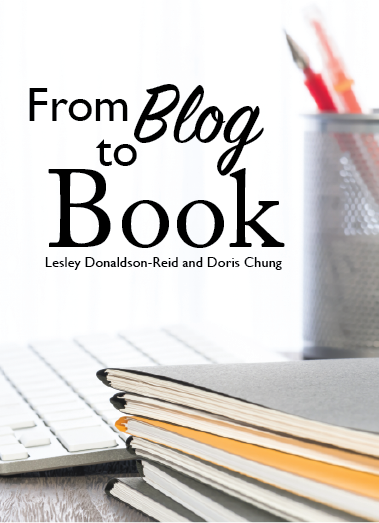 "From Blog to Book" - paperback (Lesley Donaldson, Doris Chung)
$14.99
Do you have a book in you? Is your blog in need of a marketing tool?
From Blog to Book gives you the tools you need to get your writing project from concept to reality. Discover the key steps you need to write a book. Gain an understanding of submitting for publication or self-publication with ease.
From making your writing shine to pitching to a publisher, or self-publishing your ideal book, this handy reference is exactly what you need to turn your blog into a manuscript!
Author and blogger Lesley Donaldson and publishing professional Doris Chung show you how to turn your blog into the book you need to leverage yourself into your dream job.
Published by Publisher Production Solutions.